Sedona's State of the Arts – Then & Now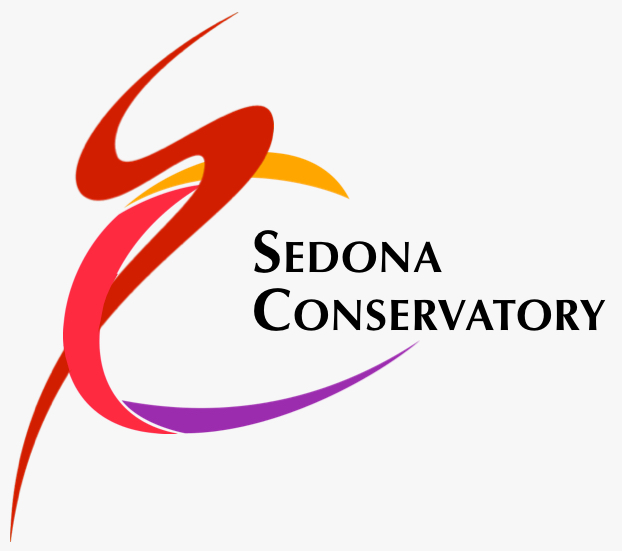 Sedona has long been thought of as an arts destination for painters, sculptors, photographers and writers. Amongst many others, surrealist artists Max Ernst and Dorothea Tanning, and novelist Zane Grey ('The Call of the Canyon' & 'Riders of the Purple Sage') all called Sedona home. Dozens of Hollywood movies have made good use of Sedona's unique red rock landscape epitomizing the American West. 
The Sedona Arts Center, organized in 1958 as a visual arts gallery and training center continues to host celebrated artists, instructors and students from around the globe. Each February the Sedona International Film Festival hosts a major 10-day presentation of films, actors and directors. Several times each year since the early 1980's, Chamber Music Sedona has presented world-class soloists and small chamber ensembles in performance. All of these efforts have given rise to Sedona describing itself as "A City Animated by the Arts." 
After many decades of significant, excellent, but often short-term offerings, it is now evident that the much enlarged population of Sedona and the Verde Valley envisions a major renaissance in both the performing and visual arts with world-class arts education facilities and performance venues. 
Presently, Sedona's only ongoing industry centers on short-term, pass-through tourism and, understandably, hiking and trail biking. Since the 1980's, the world has definitely discovered Sedona with now over 4 million visitors annually. At the encouragement of several forward-thinking performing artists and community leaders, and with support from Sedona's elected city officials, Sedona is now actively engaged in strategizing a plan for longer-termed tourist residency based on the performing and visual arts, and specifically arts education. The Sedona Conservatory vision addresses all major aspects of Sedona's much desired arts-related renaissance.
With Sedona Arts Center and Sedona Art Museum perfectly positioned to guide the creative/visual arts element of this vision, likewise Chamber Music Sedona, Verde Valley Sinfonietta, Sedona Chamber Ballet and other supportive local presenter/producers have actively become the guiding and unifying influences for the performing arts element. Additionally, the Sedona Culture Collaborative, organized in 2012, is a coalition of visual & performing artists and non-profits, educators, civic leaders and patrons organized to establish greater Sedona as an internationally-recognized & valued learning community for arts and culture. Each of these foundational organizations is actively engaged in Sedona Conservatory's development. In every way, their various mission statements encourage full engagement with the Conservatory's vision for Sedona's future.
Facing The Facts… 
A survey of Sedona's currently available performing arts venues reveals several unaddressed challenges. First, there are no acoustically appropriate medium or small-sized venues in Sedona specifically designed for performing arts. Likewise, genre-specific rehearsal and educational facilities are absent. A few welcoming church sanctuaries and less-than-adequate industrial spaces have sufficed. However, Sedona's re-visioning demands world-class performance and training facilities, performing arts destinations worth returning to. Presently, such venues simply do not exist in Sedona.
Second, the Sedona Performing Arts Center (SPAC) at Red Rock High School has several unaddressed technical, acoustic and stage-related deficiencies rendering it, at best, incomplete as a fully functional venue for quality live orchestral, choral, opera, dance or theatre performances. Additionally, with SPAC's seating limited to 750, top-quality world-class performers can not possibly generate sufficient ticket revenue to help support their appearance in Sedona.
Third, SPAC is part of an active high school campus. Its availability is, therefore, dictated by school-related activities & programs, as well as school board policies and budgetary concerns. Until recently, when it was available, leasing costs were prohibitively high for most local-area performance ensembles, thus eliminating SPAC as a viable venue option for area performers. In mid-2015, however, the district school board engaged a professional performing arts consultant, and began an intense review of SPAC policies and procedures. With issues of scheduling, access and fee structures now resolved, attention has turned to addressing necessary technical completions and improvements.
A Solution & Vision Concept
The creation of an iconic performing arts complex of acoustically flexible, state-of-the-art indoor performance spaces would provide world-class venues for year-around performing arts programming, teaching, training, masterclass residencies, institutes, symposiums and conferences.
Additionally, the envisioned Sedona Conservatory structure would incorporate genre-specific rehearsal halls, class rooms, teaching studios, practice rooms, lecture halls, production shops and office facilities sufficient to support a conservatory-level performing arts training center. As referred to previously, major areas of instruction will include voice, piano, dance, theatre, directing & choreography and production, as well as arts management, funding and public relations.
Performance Venues
As a major center for performing arts education, engagement and performance, the envisioned Sedona Conservatory will include the following key venues:
A)  Concert Hall
–  Raised platform, non-proscenium design, acoustically rich & flexible
–  Symphonic, choral, large chamber, concert opera & Broadway, major jazz
–  Historic landmark pipe organ of international significance
–  Approximately 1,800 seats, with acoustic curtains to define more intimate seating
B)  Recital Hall
–  Thrust stage with raked, amphitheater-style wrap-around seating
–  Chamber concerts, solo recitals, drama, lectures, meetings & conferences
–  Approximately 450 seats
C)  Black Box Theatre
–  Modular non-fixed staging & seating options allowing full creative flexibility
–  Multi-genre classical, contemporary & experimental performance options
–  Approximately 150-300 seats, depending on desired configuration
D)  The present Sedona Preforming Arts Center, with it's traditional proscenium design effectively transitions to become Sedona's Opera House, and Ballet & Drama Theatre.
Recognizing current and future media options, each Sedona Conservatory performance venue and rehearsal hall will be fully equipped for audio/video digital recording and live broadcast.
Master-class, conference, symposium and institute offerings at Sedona Conservatory will provide participants from around the world with exceptional training and meeting facilities in an environment that stimulates inspired teaching and in-depth learning. Net revenue from these operations will meaningfully support Sedona Conservatory's ongoing arts programming and educational offerings.
Sustaining Vision
The Sedona Conservatory vision is to grow into self-reliance, generating revenue from master classes, festival residencies, ongoing multi-discipline conferences, institutes, symposiums and facilities rentals, in addition to program grants, sponsorships, donations, planned giving and tuition.
Sedona Conservatory, Inc. is a non-profit 501(c)(3) tax-exempt corporation registered in the State of Arizona. All donations are tax-deductible to the full extent of the law. 
We invite your continued interest and participation to ensure the successful establishment of Sedona Conservatory with its mission of inspiration and expansion of excellence in the performing arts, and the enrichment of those who value them.