Sedona Conservatory Core Performance Offerings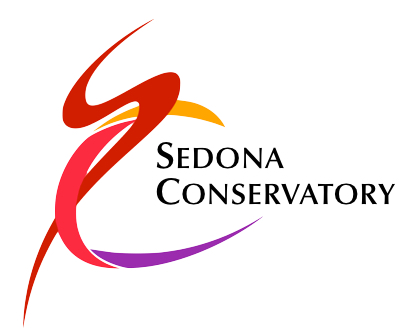 Core Sedona Conservatory performance programs will provide training and professional development in a wide spectrum of performing art forms including music, dance, theatre and opera. Essential offerings will include the key disciplines of directing, coaching, choreography, stagecraft, costuming, lighting, audio/video engineering & broadcasting, performing arts management, fundraising and public relations.
Throughout the year, Sedona Conservatory will invite recognized world-class master teachers, solo artists and ensembles in music, dance and theater to offer residency master classes, and to perform in concert with their participant artist students at Sedona Conservatory.

Optimum Learning Paths
Within the principal core disciplines of music, dance and theater, Sedona Conservatory will provide three performing arts divisions: The Professional Division, The Adult Enrichment Division, and The Preparatory Division.
The Professional Division
The Conservatory's professional programs will be dedicated to supporting emerging and mid-career artists, providing each participant with individualized direction. Internationally renowned performers and master teachers will offer extended master class training within the full spectrum of classical, contemporary and indigenous performance arts. Initial offerings by Sedona Conservatory and its affiliated resident companies currently center on those disciplines within which the human body is the instrument, specifically voice, dance and drama.
Expanded specialized offerings will include professional preparation in stage and opera directing, classic and contemporary choreography, playwriting, and the production arts of set, lighting and sound design & construction, costuming and makeup.
Performing artists will come to Sedona Conservatory for a variety of reasons. Some will be on leave from universities or performance companies, while others might be preparing for auditions, developing new repertoire, or exploring new ways of interpreting and presenting music, drama and dance. Still others may wish to take advantage of the professional recording and video facilities and staff to create commercial or portfolio recordings.
Our programs will put the artist's needs above all else, offering tailored, personalized training and nurturing support to every participating artist. Professional Division programs will be unique in that most will be supportive and flexible, crafted to the needs and goals of the individual artist.
Refined, personalized coursework will afford participants many specific freedoms – freedom from the pressures of traditional degree-based studies, and, most importantly, the artistic freedom to work on their own projects at their own pace and schedule.
The Adult Enrichment Division
The Conservatory's Adult Enrichment Division offers varied and stimulating programs for adults. Whether one is a non-professional musician, dancer or actor wishing specialized instruction, a singer wishing to explore and perform great choral masterworks, or an opera, ballet or theatre lover seeking greater understanding of the art form, Adult Enrichment programs provide superior classroom, solo and ensemble performing arts education, engagement and expansion.
The Preparatory Division
The mission of the Preparatory Division is to promote among young people the highest of artistic ideals, and to arouse a passion for excellence in the study of music, dance and theatre. Through a series of intense group and personalized educational experiences, students are prepared for a lifetime of performance options regardless of professional aspirations.

Additional Core Offerings
Summer Music, Dance and Theater Programs for all ages and experience levels will include a series of short, focused programs, led by internationally-renowned faculty.
Jazz, Blue Grass and Indigenous Cultures Workshops & Institutes will bring leading performers, directors, choreographers and composers together with high-caliber emerging performing artists in their specialized fields.
The Sedona Choral Festival will gather choral musicians from throughout the U.S. and beyond to rehearse and study with esteemed conductors, focusing on a single great choral masterwork or genre. Their week in Sedona culminates in a public performance with full orchestra and soloists.
Conferences and Symposiums at Sedona Conservatory will provide delegates from around the world with exceptional meeting facilities in an environment that stimulates inspired teaching and in-depth learning. Net revenue from ongoing conference operations will help support the arts programming.
–