Yes, words do fail to adequately describe the magnificent red rock setting within northern Arizona's lush Verde Valley known around the world by its singular name, Sedona.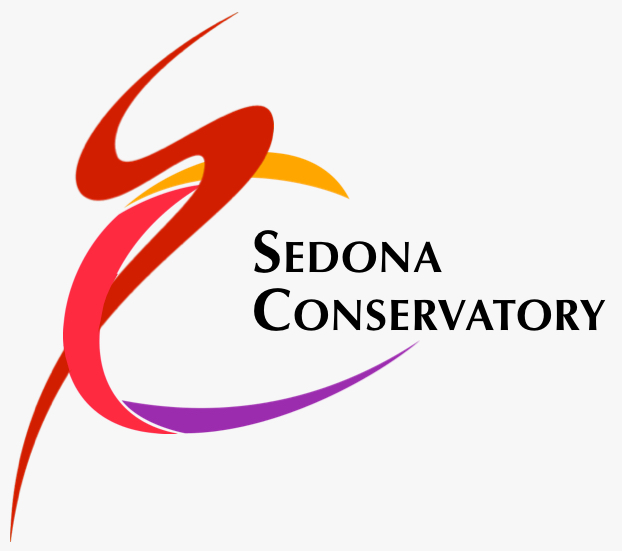 Artists, performers and visionaries have been drawn to this inspiringly vibrant area for generations. It is here, in the midst of these towering red monuments, that the Sedona Conservatory will train and develop exceptional artists from around the world, allowing professional artists to hone their craft, preparing emerging artists for professional careers, while also providing artistic enrichment, creative development and rich performance opportunities for people of all ages and artistic interests.
The Mission: Sedona Conservatory exists to inspire greatness in human expression, to unleash and refine artistic creativity, and to preserve, celebrate and fully engage with mankind's treasured cultural heritage. 
The Sedona Conservatory Vision: An International Cultural Center for the Performing & Fine Arts and Humanities. World-class facilities for international master teachers, celebrated performing and fine artists and their students will provide an environment fostering extraordinary teaching, in-depth learning and artistic growth. In harmony with Sedona's unparalleled setting, the genre-specific performance facilities will inspire rich developmental opportunities in music, dance and theater.
Equally so, for the Visual & Creative Fine Arts, multiple genre-focused studios and gallery spaces will offer master teachers and their students extensive options for technical & artistic development and display. The Humanities and Intercultural Studies will, likewise, find exhaustive opportunities for shared growth, understanding and enrichment.
Three Phases of Sedona Conservatory Development: 
Phase One – While developing Sedona Conservatory offerings using currently available facilities, major funding and land acquisition are in process to accommodate the Sedona Conservatory campus. Acquisition of the Conservatory Concert Organ source instruments is complete, thus initiating the 3 to 5-year organbuilding project.
Phase Two – Initial construction of the Sedona Conservatory campus will concentrate on performing arts venues and training facilities. Fine arts studios and museum structures will immediately follow.
Phase Three – The adjacent Sedona Conservatory Conference Center will provide unparalleled meeting, lodging, dining and retreat facilities for international & multi-dimensional institutes, conferences and workshops.
This Site:
We invite your interest and participation. As the full Sedona Conservatory community of disciplines is developed and refined, completed web pages and links will be incorporated. The Visual & Creative Fine Arts pages of this expanding Sedona Conservatory website are currently under construction. Please return often. We are eager to share the vibrant visual arts offerings being developed for this most unique center for the cultural arts, Sedona Conservatory.
The Performance Arts: Please enjoy exploring the following pages covering the full scope of Sedona Conservatory's performing arts offerings, venues and training facilities. Please do subscribe to our growing SedCon News & E-mail list for concert and event announcements, gallery and museum offerings, discount ticket offers and periodic progress reports.
•  Scope of Sedona Conservatory Performance Offerings
•  Sedona's Opportunity & Vision